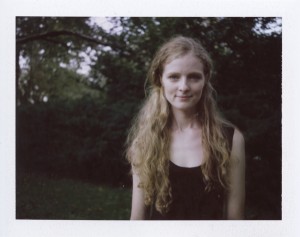 RACHEL BLAIS was born and raised in Montréal, Québec (Canada).  At age 16 she started her modeling career locally before working fulltime a year later in the major fashion markets. Rachel has now worked as a model for over a decade, living for extended periods in Paris, New York, London, Milan and Tokyo.  Her clients have included renowned designers, such as Gianfranco Ferre, Dolce & Gabbana and Jean-Paul Gaultier – and commercial brands such as L'Oréal, Wella, Sephora, Ogilvy, Neiman Marcus, Top Shop and Harrods. Rachel has regularly appeared in international editions of Vogue, Elle, Marie-Claire and Harper's Bazaar and other fashion publications such as Dazed & Confused, I-D, Amica, D Republica, Times Magazine and Zink.
Rachel is privileged to have a successful career, but has always been aware of many issues related to modeling; she now uses her experiences and knowledge to speak out on areas of concern, both for the industry and the general population. A major catalyst of her activism was meeting the directors of the feature documentary film "Girl Model" in Tokyo in 2009.  Rachel became their fashion industry technical adviser, is featured in the film and has taken part in its outreach campaign internationally. Rachel is a supporter of new industry regulation to prohibit boys and girls (under the age of 18) from being used to portray adults in the fashion industry.  She also supports making boys and girls ineligible for international work visas and permits in connection with modeling work.
Rachel has studied theatre at Concordia University in Montreal along with doing acting courses at the Royal Academy of Dramatic Arts (RADA) in London, UK. In her spare time, inspired by her travels, Rachel is working on the creation of visual arts while exploring different media.